Drought Publications
Publications to assist New Mexico's ranchers, farmers, and homeowners cope with our current extreme drought conditions.
---
Map & Directions
Featured Items
Leyendecker Plant Science Center
8 Miles SE on Highway 28
P.O. Box 30003, MSC 3LEY
Las Cruces, NM 88003-8003, N.M. 88003
Phone: (575) 646-2281
Fax: (575) 646-8137
Email: lyendeck@nmsu.edu

A Brief History of Leyendecker Plant Science Research Center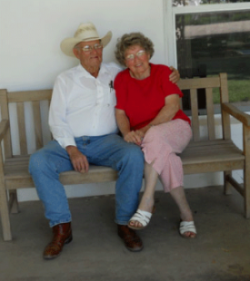 Leyendecker headquarters is nestled amongst pecan trees that Mr. Max Johnson's grand dad, Crosby planted nearly 90 years ago.
Max Johnson and his wife, Jo, lived in the same building before they sold it to Bobby Mayfield back in 1943. Leyendecker was purchased by the University in 1969 from B.M. Mayfield.
The farm consists of 203.00 acres. Some of the projects occurring at Leyendecker are: Hoop house project, cotton, chile, alfalfa and onion plant breeding, precision farming, pecan research,drip irrigation research, and a multitude of other projects and programs.