Hoop House Project 2010
Dr. Mark E. Uchanski, Assistant Professor
"The hoop house project is formally titled "Winter Production of Leafy Greens in the Southwestern USA using High Tunnels". High tunnels are another name for unheated hoop house structures used for plant production. This USDA Western Sustainable Agriculture Research and Extension (WSARE) funded project is a three year study aimed at production of high value leafy greens using passively heated, low cost hoop house structures. Each house was built for under $1000. Over the next three seasons, we will record air and soil temperature during the winter months in southern NM (Las Cruces), northern NM (Alcalde) and producer sites in Colorado and NM. We will also record crop yields of lettuce and spinach planted on two different dates and in three different designs of hoop houses for maximum heat retention during the winter months. A full economic analysis will be conducted and this information will be shared with growers in NM and the greater southwest."
By: Dr. Mark E. Uchanski, Assistant Professor, Vegetable Physiology, New Mexico State University, Plant and Environmental Sciences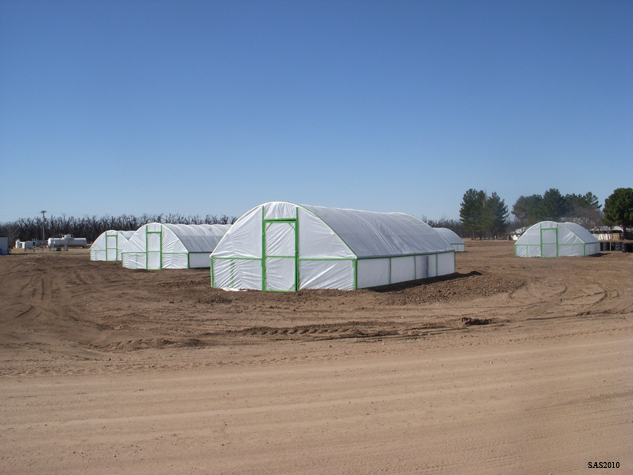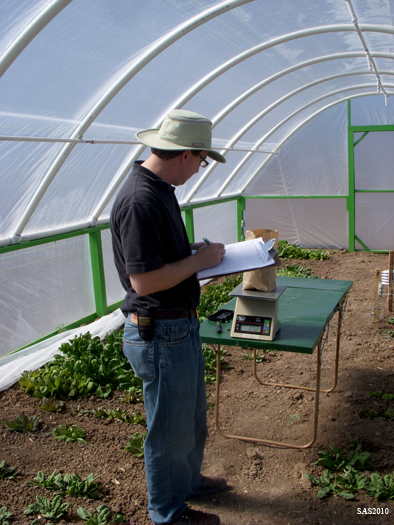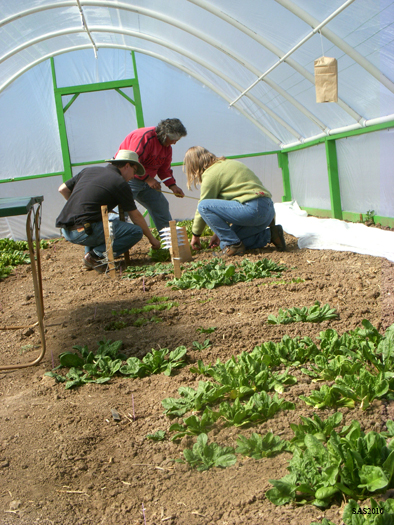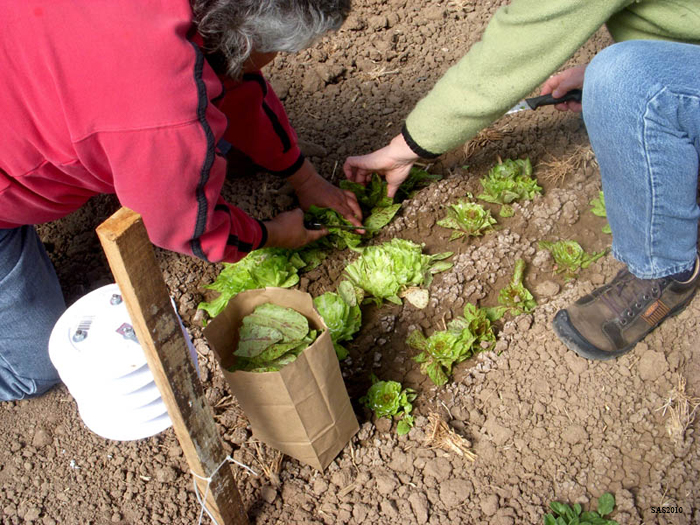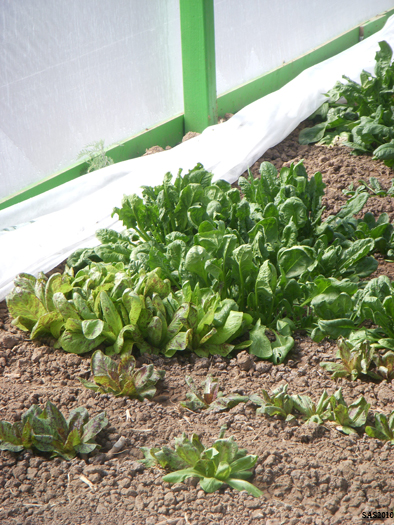 All photos by Stephanie Sweet unless otherwise noted.